10 biggest real estate transactions in Vietnam in 2015
VietNamNet Bridge – In 2015 major real estate firms in Vietnam sought and conducted many large affairs to acquire "golden land" in the center of big cities.
The real estate market in 2015 showed many positive signs. The number of transactions increased in many segments, while the price was relatively stable. According to statistics of 60 real estate enterprises listed on the stock market of Vietnam, total sales in 2015 grew 13%, reaching more than VND37,400 billion.
2015 is also the year of large acquisitions on the estate market.
1. Lotte acquired Diamond Plaza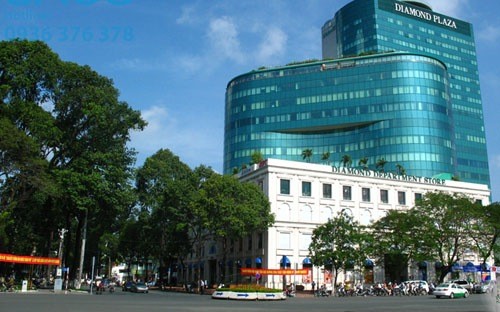 South Korea's Lotte Group has replaced Posco as the foreign investor in a joint venture which owns and operates the Diamond Plaza, a commercial, office and apartment complex in downtown HCM City.
Lotte has joined the management of the Diamond Plaza after acquiring 70% of the project. However, the amount of money the group had spent on the deal was not revealed.
The Diamond Plaza was inaugurated in August 2000 with 22 floors, including two basements. The building, which overlooks the landmark Notre Dame Cathedral in HCMC's District 1 and had an initial investment of some US$60 million, was the joint venture between Construction Corporation No. 1 (CC1) and Posco Engineering & Construction Co. (Posec) under Posco Group.
The Diamond Plaza deal is yet another move of Lotte to deepen its involvement in Vietnam's real estate market, particularly the commercial property segment, via mergers and acquisitions (M&A).
In 2013 Lotte bought a 70% stake of Japan's Kotobuki at the Legend Hotel Saigon and the remaining 30% is now held by Hai Thanh Company, according to foreign property service providers. The five-star hotel was renamed as Lotte Legend Saigon in April last year and is now under the management of the hotels and resorts arm of Lotte.
The investment amount of Lotte in the 283-room hotel on Ton Duc Thang Street in HCMC's District 1 remains unknown.
The group is expanding its presence in supermarkets and other areas as well. Retailer LotteMart has opened a commercial center in the Pico Plaza building in HCMC's Tan Binh District. Earlier, a Pico shopping center in Hanoi was turned into a Lotte property.
At present, Lotte is proceeding with a US$2-billion property complex in District 2, HCMC. The Korean group will cooperate with Japanese investors to develop the Eco Smart City project in Thu Thiem New Urban Area.
The group has invested billions of U.S. dollars in projects in hotel, food, supermarket, cinema, construction and home shopping sectors in Vietnam.
2. Sacomreal and Thanh Thanh Cong transfers Celadon City for Gamuda Land
The Saigon Thuong Tin Real Estate JSC (Sacomreal) and the Thanh Thanh Cong JSC (TTC) have transferred Celadon City to Gamuda Land Vietnam for an estimated VND1.4 trillion ($64.1 million).
On an area of 82 ha, Celadon City is located in Son Ky ward in Ho Chi Minh City's Tan Phu district. With estimated original investment of VND24.8 trillion ($1.1 billion), the project, which kicked off in 2010, comprises a cultural and entertainment center, education facilities, commercial areas, and sports areas.
Gamuda Land, a division of Malaysian property developer Gamuda Berhad, has many large-scale projects in Hanoi, including the 500 ha Gamuda City and the 323 ha Yen So project.
3. Vingroup acquires 32ha Me Tri project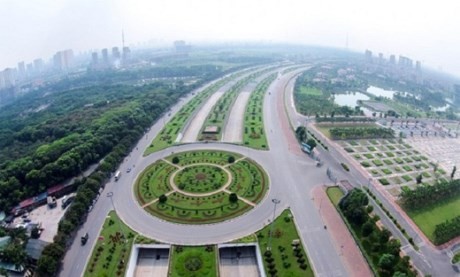 Vingroup, one of the country's largest private businesses, has bought more than 67.1 percent stake in the Hanoi-based Me Tri Sport and Entertainment Development Co., Ltd. for nearly VND560.2 billion (US$24.87 million).
Vingroup's acquisition of the controlling stake in Me Tri Sport and Entertainment Development Co., Ltd. is its latest effort to expand its business activities in Vietnam, following different acquisitions in retail and health sectors.
In 2007, Me Tri was assigned with 32.1 hectares of land in the city's center to build a $15-million sports and entertainment complex.
However, in 2010, Hanoi's authorities changed the land's designated purposes to only allow non-commercial projects, effectively canceling the original plan.
4. Japanese corporations invest in Nam Long's Flora Anh Dao project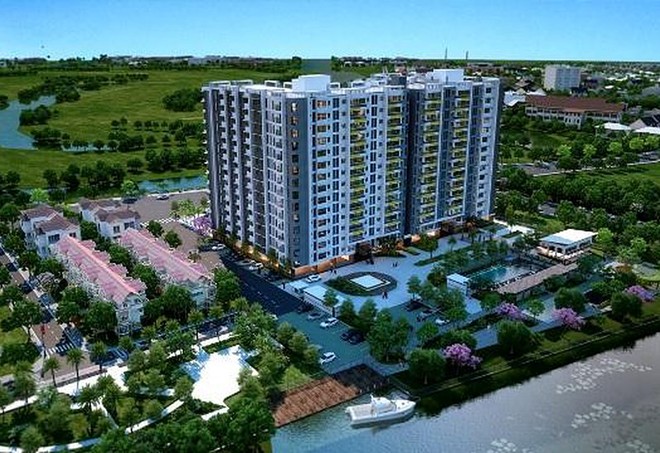 Japanese companies Hankyu Realty and Nishi-Nippon Railroad have decided to invest into an affordable apartment project developed by the Ho Chi Minh City-listed Nam Long Investment Company (HOSE: NLG).
The Flora Anh Dao is Nam Long's first Flora branded-product targeted at middle and upper class earners. The total investment for the project is estimated at VND500 billion ($23.8 million).
Apart from contributing investment, the Japanese companies will also share their ample development experience, as well as providing products based on a 3G concept: gettable, green and greater.
Nam Long chairman Nguyen Xuan Quang said that Flora was an upscale brand of the company's existing EHome concept which leads the affordable housing segment in Vietnam.
Quang also said that the Flora product would provide profits of 12 to 15 per cent and account for about 15 per cent of Nam Long's total turnover in 2015.
Located at Nam Long – Phuoc Long B residential area in District 9, Flora Anh Dao has good transport links.
Set for completion in 2016, the 16-floor Flora Anh Dao block will offer 500 units, a Japanese-style garden, community club, children's playground and other amenities. Ranging from 54 to 67 square metres, Flora Anh Dao apartments will cost around VND18.9 million ($900) per square metre.
Nam Long is one of the pioneering township developers in Vietnam. With 23 years of development experience, it is well-known for projects in Ho Chi Minh City, Binh Duong, Can Tho, Long An, Ba Ria-Vung Tau, and Dong Nai, currently holding 572 hectares of land for development.
Having supplied more than 3,300 units since 2008, Nam Long's EHome brand is known in Vietnam for its affordable flats.
The company intends to develop 6,000 Flora apartments in the next three to five years in Ho Chi Minh City and is keen to acquire suitable land plots to develop this product.
5. Indochina Land transfers four projects for Gaw Capital Partners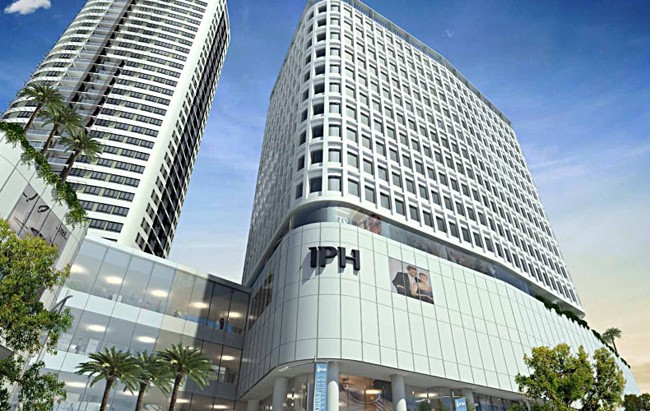 Indochina Land on June 2 announced it has transferred four property projects in Vietnam to Gaw Capital Partners, a real estate fund manager head-quartered in Hong Kong.
Indochina Land said one of its investment fund, Indochina Land Holdings 2 (ILH2), pulled out of Indochina Plaza Hanoi in Hanoi City, Hyatt Regency Danang in Danang City, one project in Quang Nam Province and one in HCMC. They are among a dozen projects that ILH2 has invested in.
Indochina Plaza Hanoi located on Xuan Thuy Street of Cau Giay District has one 16-storey office building and two apartment buildings with 32 and 36 floors. Meanwhile, Hyatt Regency Danang is a resort nearby the Danang beach and comprises of a five-star hotel, 174 apartments and 27 villas.
The two projects were completed and put into operation.
6. Van Phu Invest invests in 1.5 hectares of "diamond land" at 138B Giang Vo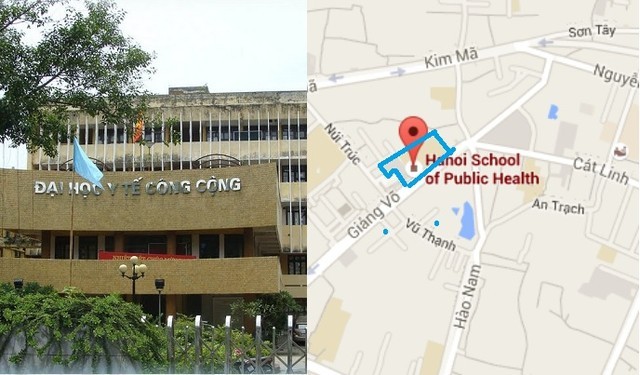 Hanoi-based real estate investment company Van Phu Invest has purchased a prime land on Giang Vo street, Hanoi, for VND643.8 billion ($29.67 million).
The land is currently the campus of the Hanoi School of Public Health, with a total area of 15,600 square metres. As the Ministry of Health has decided to re-locate the college to another district, the land is being sold in exchange for Van Phu's investment in the new facility, which is estimated at VND643.8 billion.
Van Phu Invest is expected to hand over the new facility next year. Meanwhile, on the company website, Van Phu Invest has added a new project called the "Giang Vo Complex", but no information about the development has been updated.
Van Phu Invest is one of the five realty firms that recently bid for the Hoa Binh Tower on Hoang Quoc Viet street, Hanoi. However, the bid was won by An Cu Co Ltd, which paid VND735 billion for the development.
7. Khang Dien House acquires Binh Chanh Construction JSC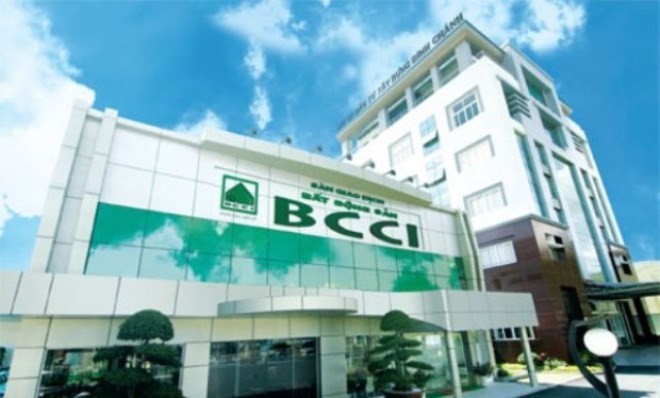 Ho Chi Minh City-based Khang Dien Housing JSC in late November decided to pay nearly VND800 billion ($38 million) purchase an additional of 32 million shares of the Binh Chanh Construction Investment Shareholding Company (BCI) to raise its ownership rate to 57.3 percent.
The current holding of Khang Dien in Binh Chanh is 20.4 percent equity stake, which translates into 17.7 million shares, making it the largest investor in the company.
Besides owning several realty projects in southern Vietnam, Binh Chanh revealed that it has expanded into infrastructure construction projects under the BOT model. Additionally, the company planned to partner with Cavi Retail Limited to enlarge the presence of the French supermarket chain Big C.
8. Hoanh Son cooperates with Gold Star Rubber Corporation to develop golden land at 231 Nguyen Trai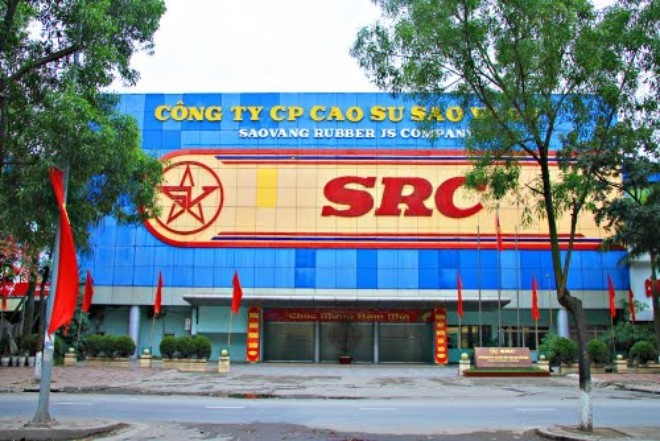 After Hanoi decided to move polluting establishments and factories out of the urban center, the 6.2 hectare plot of land at 231 Nguyen Trai Road of the Gold Star Rubber Corporation was eyed by many real estate firms.
It was predicted that the Gold Star Rubber Corporation would transfer the land or cooperate with a large corporation like Vingroup, FLC Group, T&T, or BRG to develop an estate project on that plot. However, in November 2015, this firm signed a contract with Hoanh Son JSC to build a housing and commercial centre project.
Accordingly, the two sides will set up the Gold Star – Hoanh Son JSC with expected charter capital of VND1,673 billion ($83 million).
Hoanh Son JSC's Chairman is Mr. Pham Hoanh Son, who was born in 1972 in the central province of Ha Tinh. This businessman is not very popular in Vietnam although his firm has carried out many large projects in the central region.
9. Song Da Thang Long transfers part of Usilk City to Hai Phat Thu Do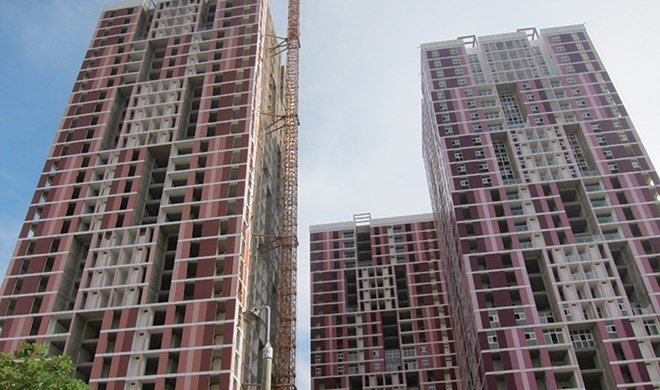 Song Da Thang Long has just transferred the CT2-105 building in Van Khe new urban area (Usilk City) to Hai Phat Thu Do Joint Stock Company. CT2-105 is a block with 50 floors and two basements, providing 752 apartments.
According to initial information, Hai Phat Thu Do has acquired this building for VND50 billion (nearly $2.5 million). This block is part of the Usilk City project developed by Song Da Thang Long JSC, a relatively large apartment complex in Ha Dong district, Hanoi.
Usilk City features 13 buildings from 25 to 50 floors, satisfying the demands of more than 10,000 households. With three connected ground retails over 13 buildings, the project is expected to be an ideal shopping destination in the near future. Also, Usilk City offers two spacious basements over 1 km of Le Van Luong Street, which will provide sufficient parking spaces for both residents and customers.
Usilk City is only 4km from the Trung Hoa – Nhan Chinh urban area. It lies at the intersection of some of the capital's main roads, including Le Van Luong, Le Trong Tan, Street 72, Thang Long Avenue, Zone 4, etc.
10. SCIC divests from Kim Lien Hotel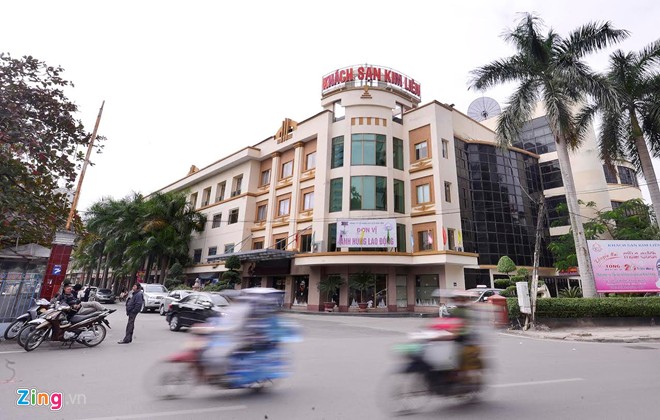 Based on the Vietnamese State's policy of withdrawing capital from unnecessary fields, in November 2015 the State Capital Investment Corporation (SCIC) announced an auction of a lot of 3.6 million shares of Kim Lien Tourism JSC, the owner of Kim Lien Hotel. The starting price was set at VND30,600 per share, equivalent to VND112 billion ($5 million) in total.
Kim Lien Hotel is located on an area of 3.5 hectares, which is considered the "golden land" in the heart of Hanoi. The auction attracted many giant organizations and individuals. The winner had to spend more than VND1,000 billion, nine times more than the offering, to acquire the shares.
Kevinvuproperty.com
APARTMENT FOR SALE
APARTMENT FOR SALE IN VIETNAM
CONDO FOR SALE
CONDO FOR SALE IN HANOI
Condo for sale in HCMC
How to buy property in Vietnam
Invest in Vietnam